Bruce Dickinson – Anthology (2006) [2xDVD9 + DVD5]
DOWNLOAD DVD1 -> FileFactory | EasyBytez
DOWNLOAD DVD2 -> FileFactory | EasyBytez
DOWNLOAD DVD3 -> FileFactory | EasyBytez
*Links are compatible.
Video : MPEG2 | NTSC 4:3 (720×480) VBR
Audio : AC3 | English (DD 2.0 192Kbps)
Size : 7.58 + 3.7 + 6.54 GB | 16 + 8 + 14 Parts
Runtime : 145 + 60 + 135 mins
Genre : Heavy Metal
Origin : United Kingdom
Myspace | Metal-Archives | Last.fm
*Disc 1 is a collection of live performances from the first portion of Bruce's solo career.
*Disc 2 is a live bootleg from one of the shows that would become the live album "Scream For Me Brazil."
*Disc 3 contains all of Bruce's promo videos. Alongside the videos, Disc 3 also includes over an hour's worth of extras.

• For files over 200MB register at EasyBytez •
• Use JDownloader for easier downloads •
Tracklist:
Disk 1. Dive Dive Live 1990. Skunkworks Live 1996.
DVD disc 1 is a live performance extravaganza boasting 30 show-stopping tracks, recorded during the 90's as Bruce forged ahead with his solo career. Dive Dive Live was recorded at the Town and Country Club, Los Angeles on the Tattooed Millionaire Tour, August 14th 1990. This was Bruce's first outing as a solo artist with a new band made up of Janick Gers (Guitar), Andy Carr (Bass) and Dickie Fliszar (Drums).
"Dive Dive Live" track listing:
01. Riding With The Angels
02. Born In '58
03. Lickin' The Gun
04. Gypsy Road
05. Dive Dive Dive
06. Drum Solo
07. Zulu Zulu
08. The Ballad Of Mutt
09. Son Of A Gun
10. Hell On Wheels
11. All The Young Dudes
12. Tattooed Millionaire
13. No Lies
14. Fog On The Tyne
15. Winds Of Change
16. Sin City
17. Bring Your Daughter To The Slaughter
18. Black Night
The second live-in-concert performance offered up on Disc 1 was filmed over two sweaty back-to-back dates during the Skunkworks Tour in Pamplona and Gerona, Spain on May 31st and June 1st 1996. Bruce was fronting a new young band, with a new name, and was joined on stage by Alex Dickson (Guitars), Chris Dale (Bass) and a certain infamous Italian drummer, Alessandro Elena. Originally created for a four track video EP release in Japan, this is the hour long Skunkworks concert in full, for the very first time.
"Skunkworks Live" track listing:
01. Space Race
02. Back From The Edge
03. Tattooed Millionaire
04. Inertia
05. Faith
06. Meltdown
07. I Will Not Accept The Truth
08. Laughing In The Hiding Bush
09. Tears Of The Dragon
10. God's Not Coming Back
11. Dreamstate
12. The Prisoner
Disk 2. Scream For Me Brazil 1999 :
DVD Disc 2 keeps the live-in-concert experience alive with rare footage of Bruce performing in Sao Paulo, 1999 during the Chemical Wedding World Tour. Almost two hours in length, 'Scream For Me Brazil' represents Bruce's last outing as a true solo artist before rejoining the ranks of Maiden shortly afterwards. With a new heavier line-up made up of long time song writing partner Roy Z (Guitar), old Maiden partner Adrian Smith and rhythm section of Dave Ingraham (Drums) and Eddie Casillas (Bass), this 'bootleg' documents Bruce at his most intense.
01. King In Crimson
02. Gates Of Urizen
03. Killing Floor
04. Book Of Thel
05. Tears Of The Dragon
06. Laughing In The Hiding Bush
07. Accident Of Birth
08. The Tower
09. Darkside Of Aquarius
10. The Road To Hell
Disk 3. Promotional Videos (1990 – 2005)
DVD Disc 3 Is an extensive collection of promotional videos made during Bruce's solo career. From his days at EMI through to his own self produced videos of recent times, each video is accompanied by a short introduction by Bruce himself, discussing the ideas, concepts and eventual filming behind each of the videos. Each intro provides an interesting insight into Bruce's solo career as it progressed and the highlights and pitfalls of producing your own promotional videos.
01. Tattooed Millionaire
02. All The Young Dudes
03. Dive Dive Dive
04. Born In '58
05. Tears Of The Dragon
06. Shoot All The Clowns
07. Back From The Edge
08. Inertia
09. Accident Of Birth
10. Road To Hell
11. Man Of Sorrows
12. Killing Floor
13. The Tower
14. Abduction
Alongside the 14 promotional videos, Disc 3 also includes over an hours worth of extras!
The Tyranny Of Souls interview was originally filmed as a general interview for press purposes. This is a track by track breakdown of the concept behind the songs on the Tyranny Of Souls album, providing more of an in-depth look at the writing methods that Bruce has formed with long time wiring partner Roy Z.
Samson "Biceps Of Steel" — (Previously available as a DVD-single):
Bruce made his video debut fronting Samson in this rather curious adaptation of the story of Samson and Delilah, filmed at the Rainbow Theatre, London. Filmed and directed by Julien Temple who perhaps was more famous for the Sex Pistols movie – 'The Great Rock 'n' Roll Swindle', this 15 minute featurette was distributed through-out cinemas as a support feature to Hazel O' Connors 'Breaking Glass' in 1980.
Screencaps: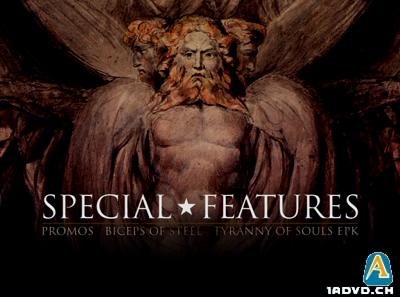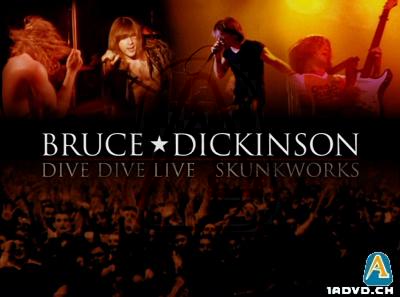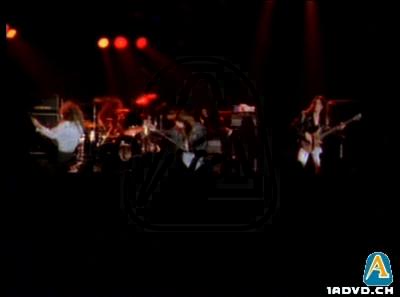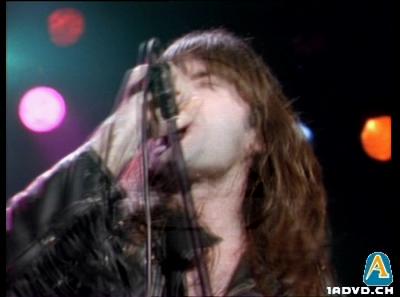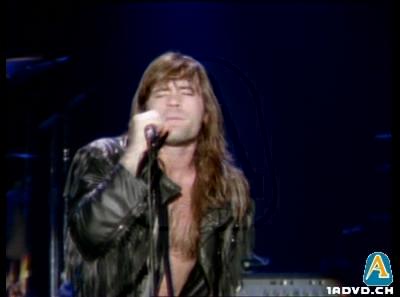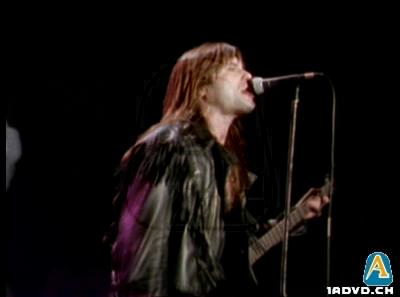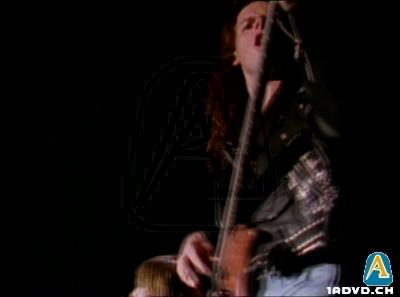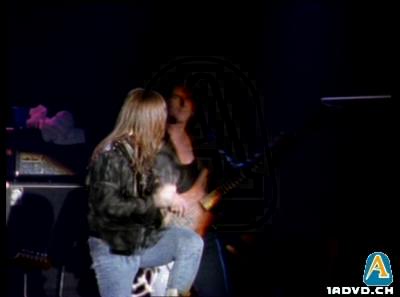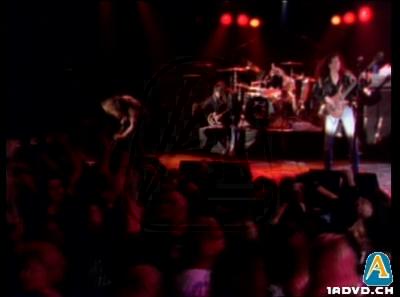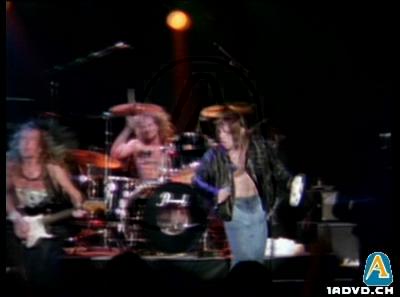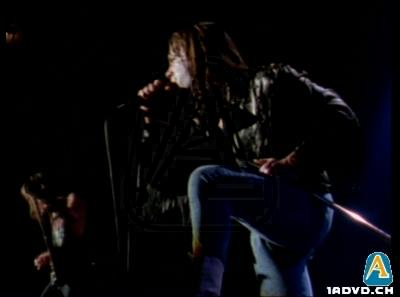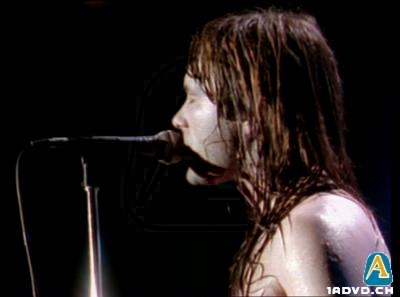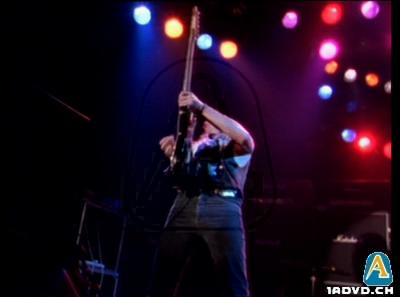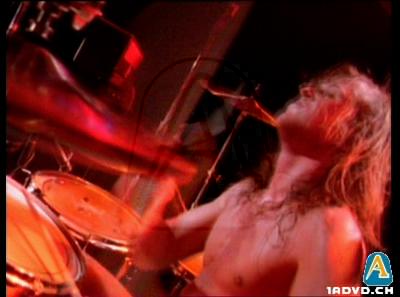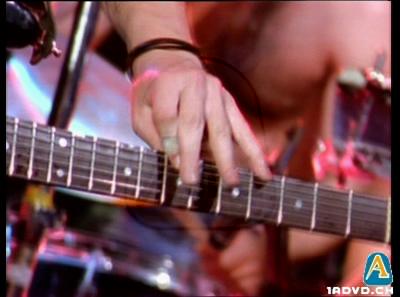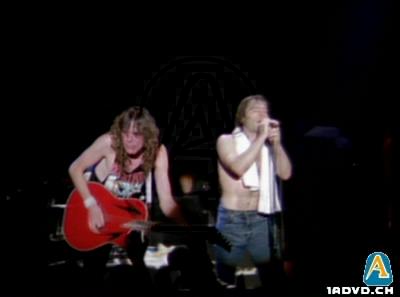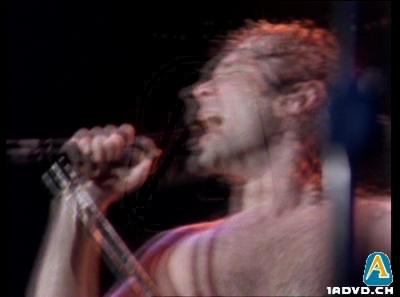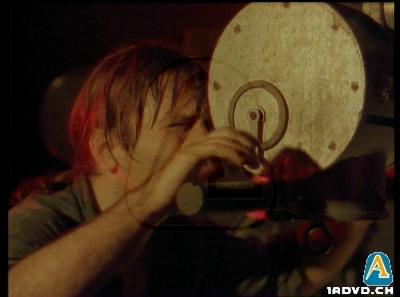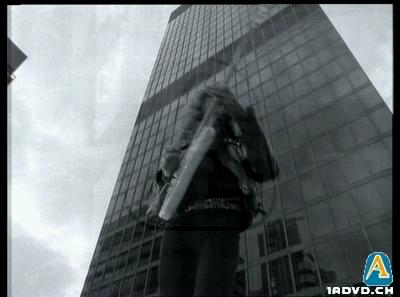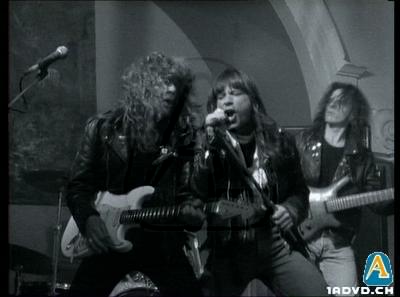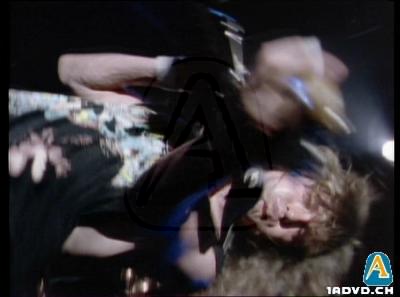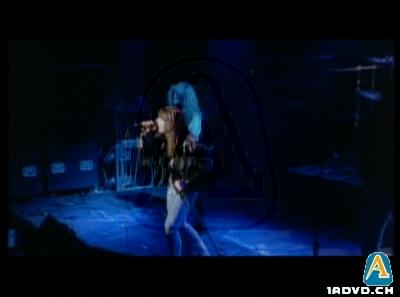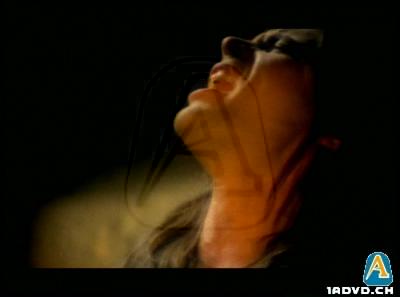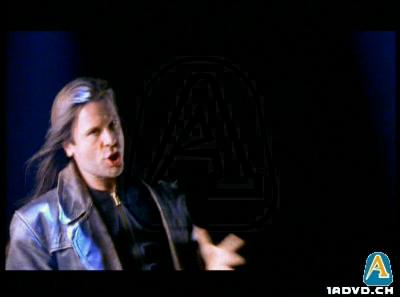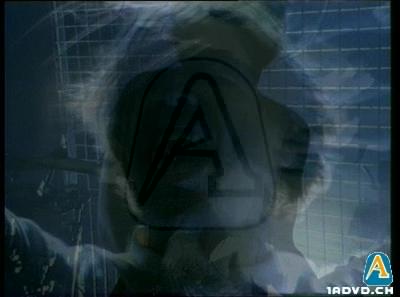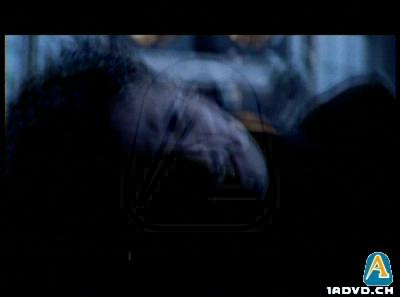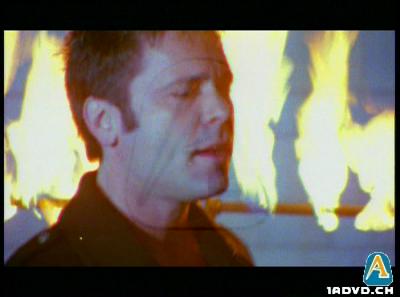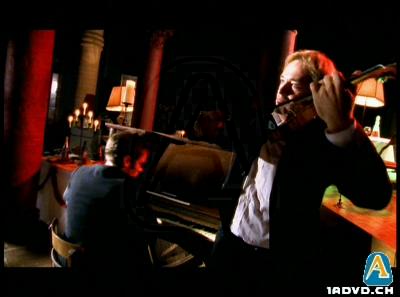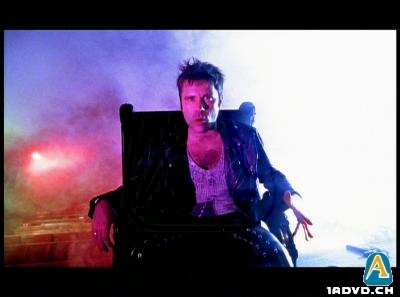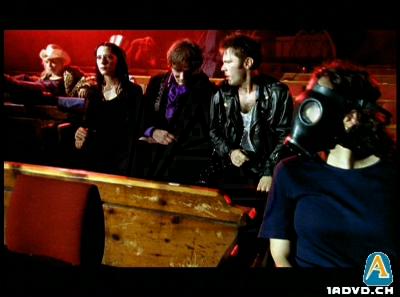 1